My work crosses the line between art and craft. My practice is rooted in drawing from observation.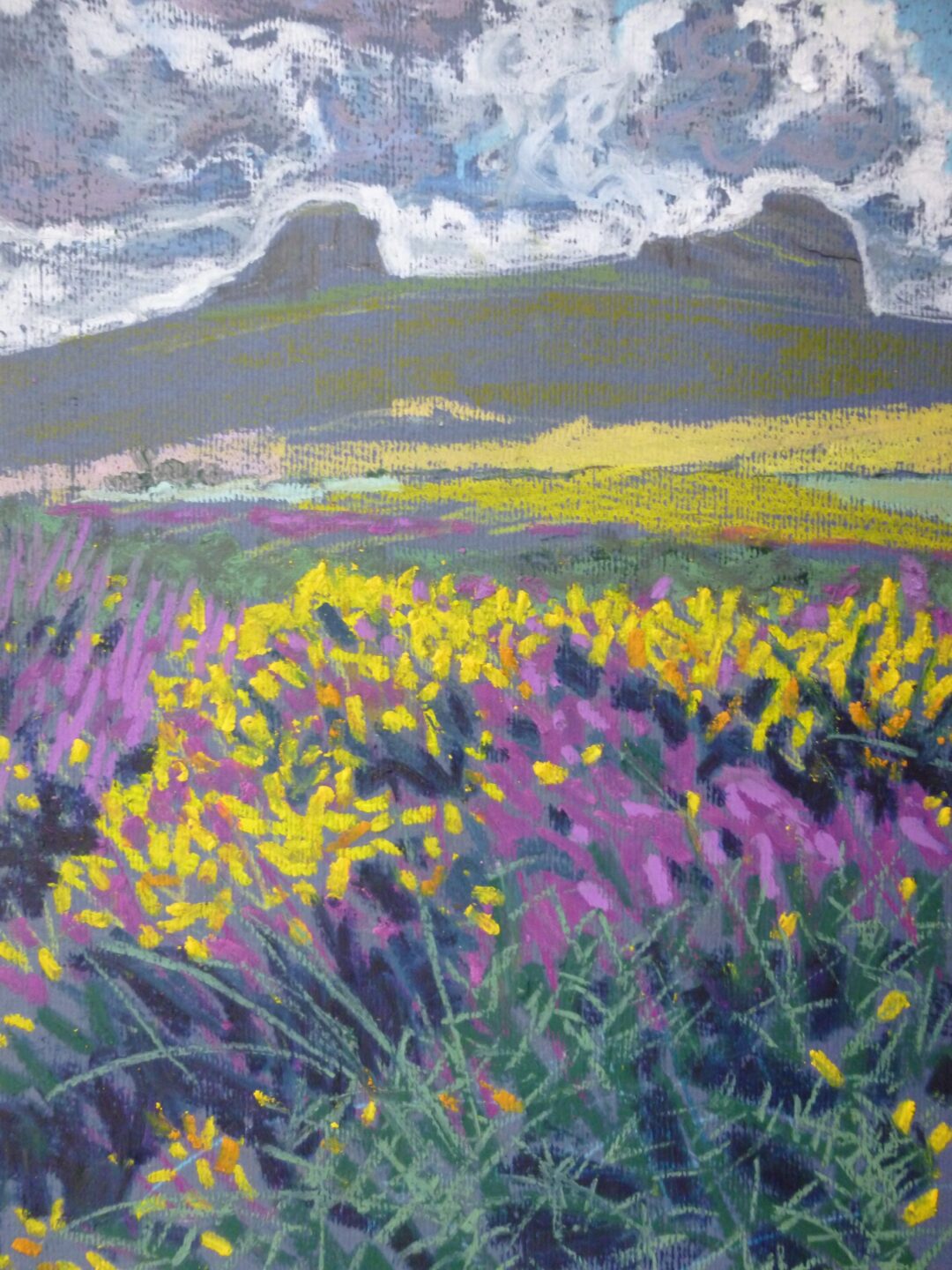 I draw and paint out of doors at all times of year, studying different aspects and details of the east Dartmoor landscape where I live. A favourite medium is oil pastel, which gives me a very direct and portable means of drawing with colour, usually on coloured paper. I often exhibit these landscape studies as finished works.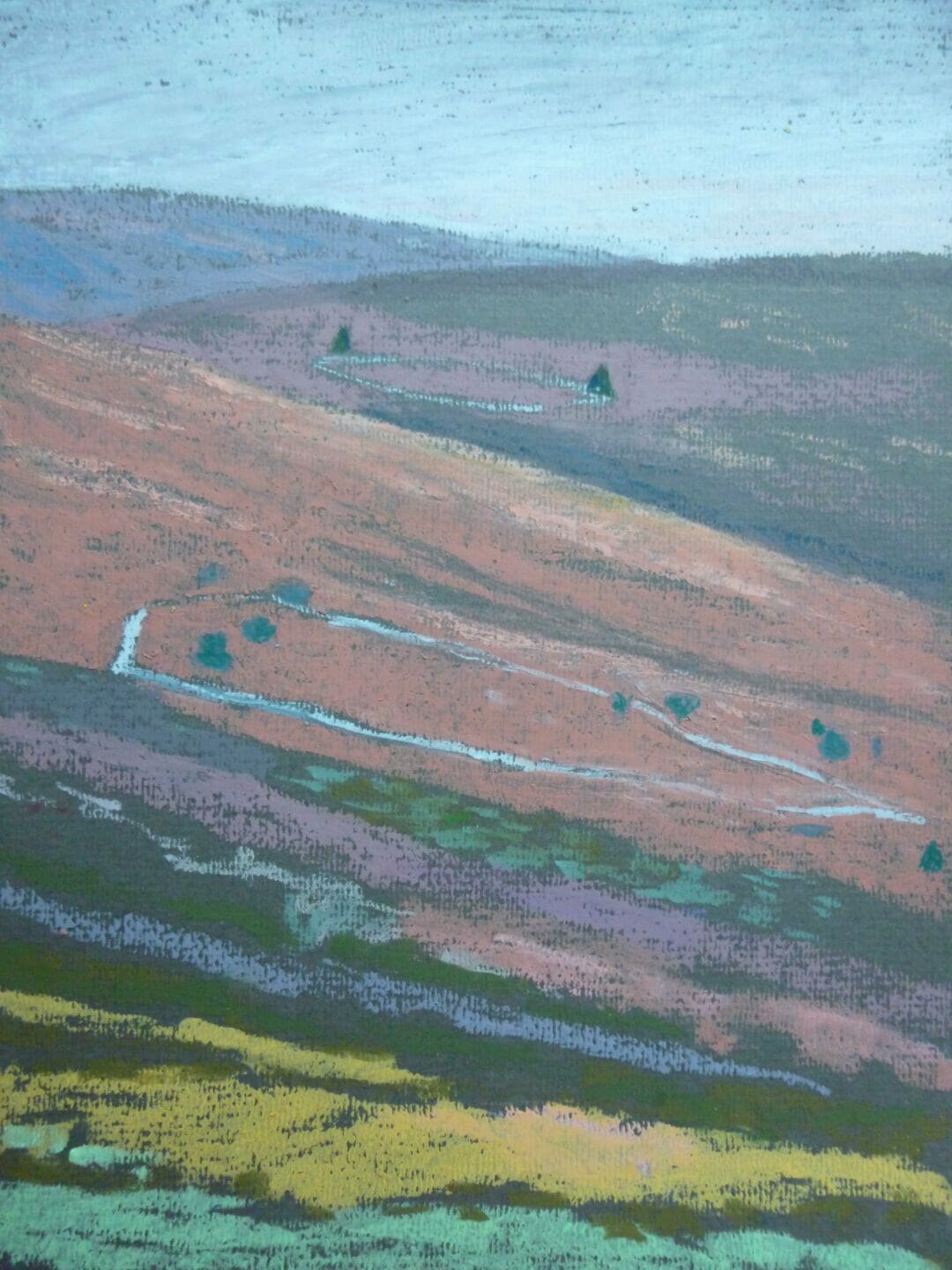 Sometimes the colours, textures and patterns I see in the world around me suggest further development using textiles. The varied textures of fabrics, and the way they reflect light, offer another dimension to the work in addition to variations of colour. I like to collect and re-use scrap fabrics: offcuts, remnants, samples, worn garments and household textiles. I find this creatively stimulating as well as environmentally friendly.
I begin with an open mind as to materials and techniques, making decisions as the work progresses. As I work I refer closely to my drawings, and sometimes also use photographs for additional information.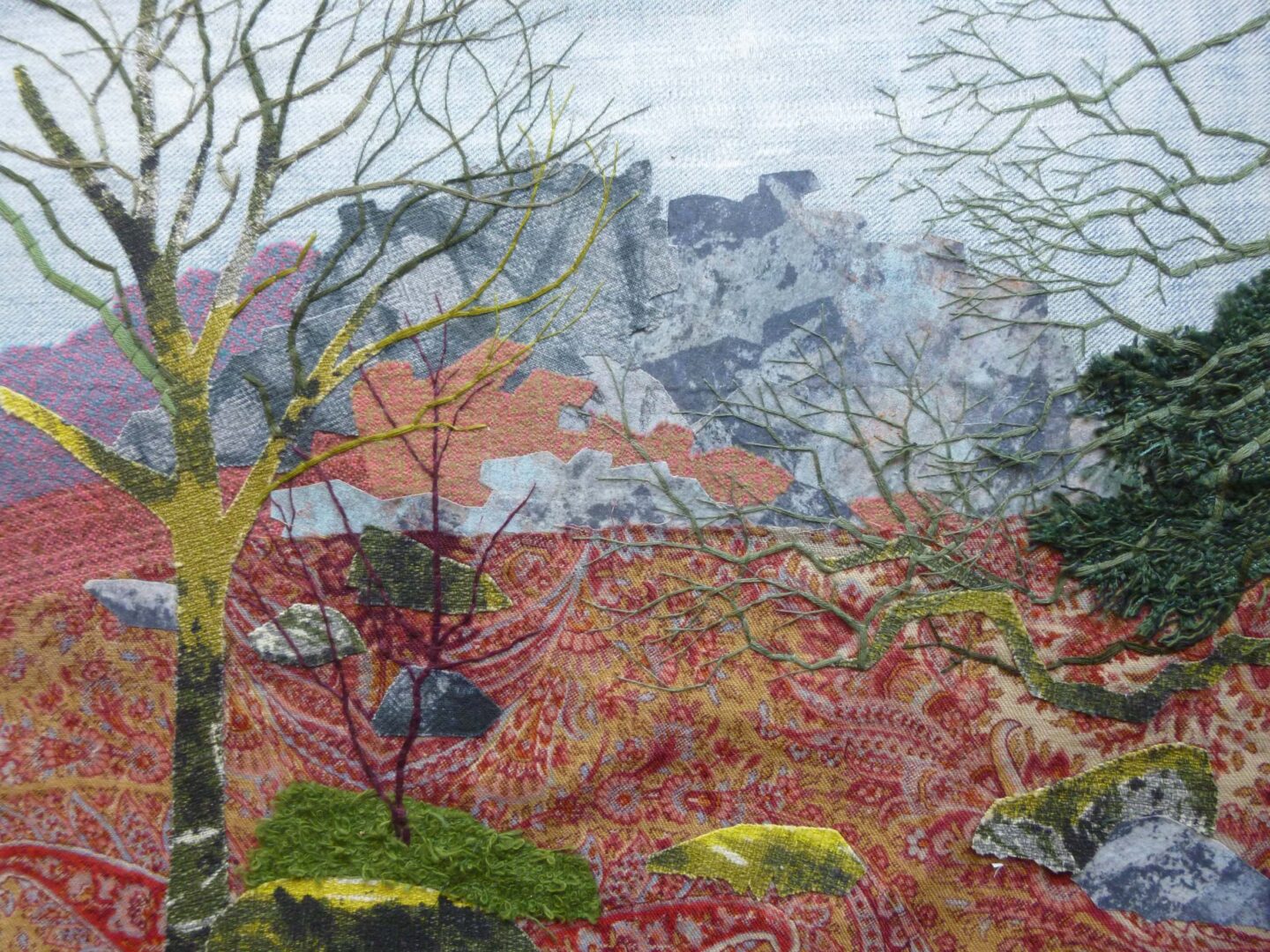 For all enquiries on my work, please contact clarebenson07@gmail.com.