I take my sketchbook and sit and record what I see and how it is influencing me as an experience. I am trying to capture a fleeting moment – clouds passing, the movement of the wind across the gorse and grass.
The wind and the rain often physically affect the work when I am out exposed to the elements and I build that into the drawing or painting.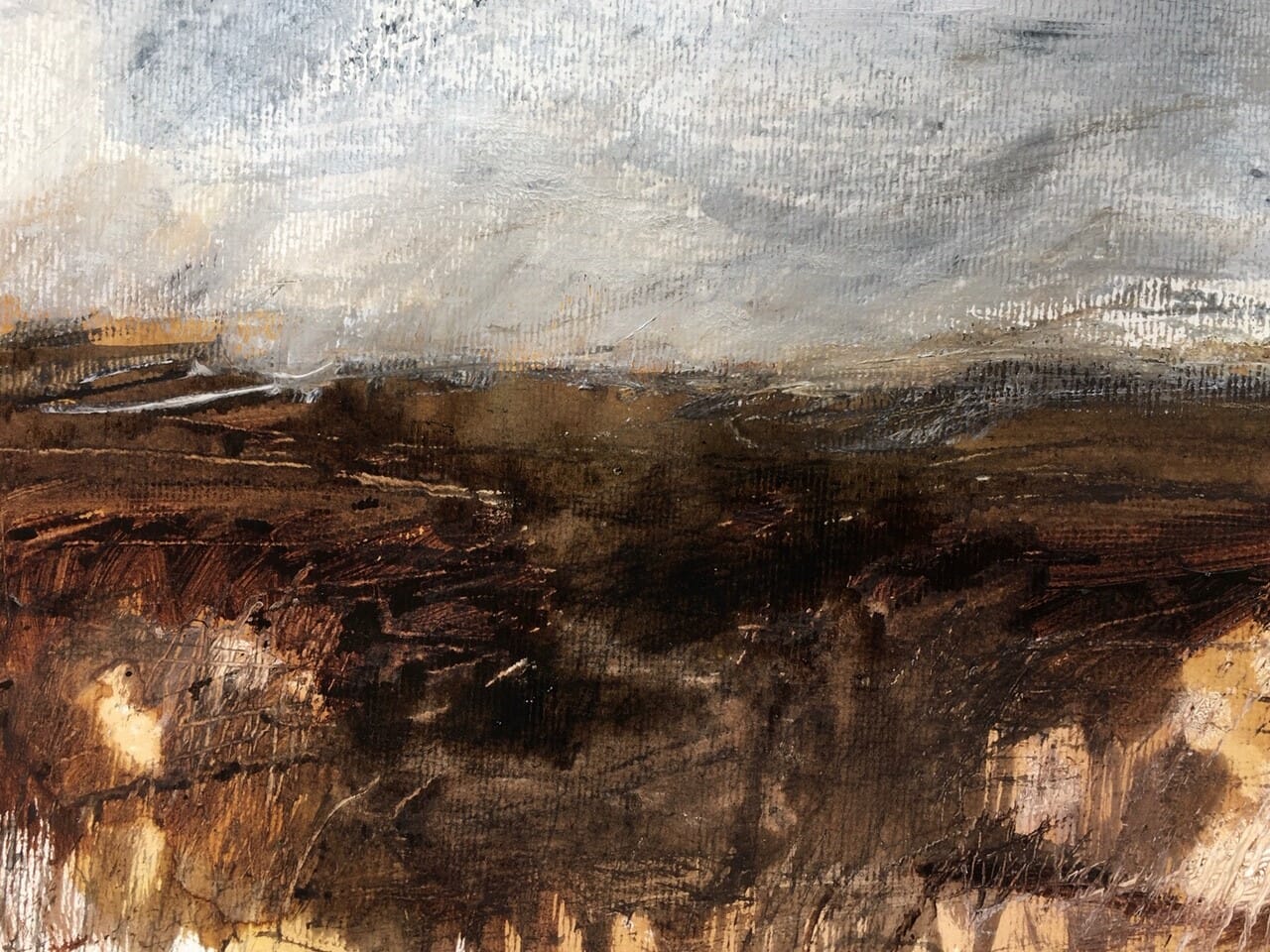 Every time I start to draw it is different – shadows are moving, the light is constantly changing, and so is the way I respond on that day. When I sit and contemplate my surroundings, it feels new each time; sometimes still and peaceful, more often whispering grasses and breezy talk. Walking in the landscape is fundamental to my work and from this experience I can begin to make a visual note. I am attempting to capture an image which is in the process of moving on and disappearing. I use a variety of materials, and enjoy experimenting with expressive mark making, often using found objects such as twigs or feathers.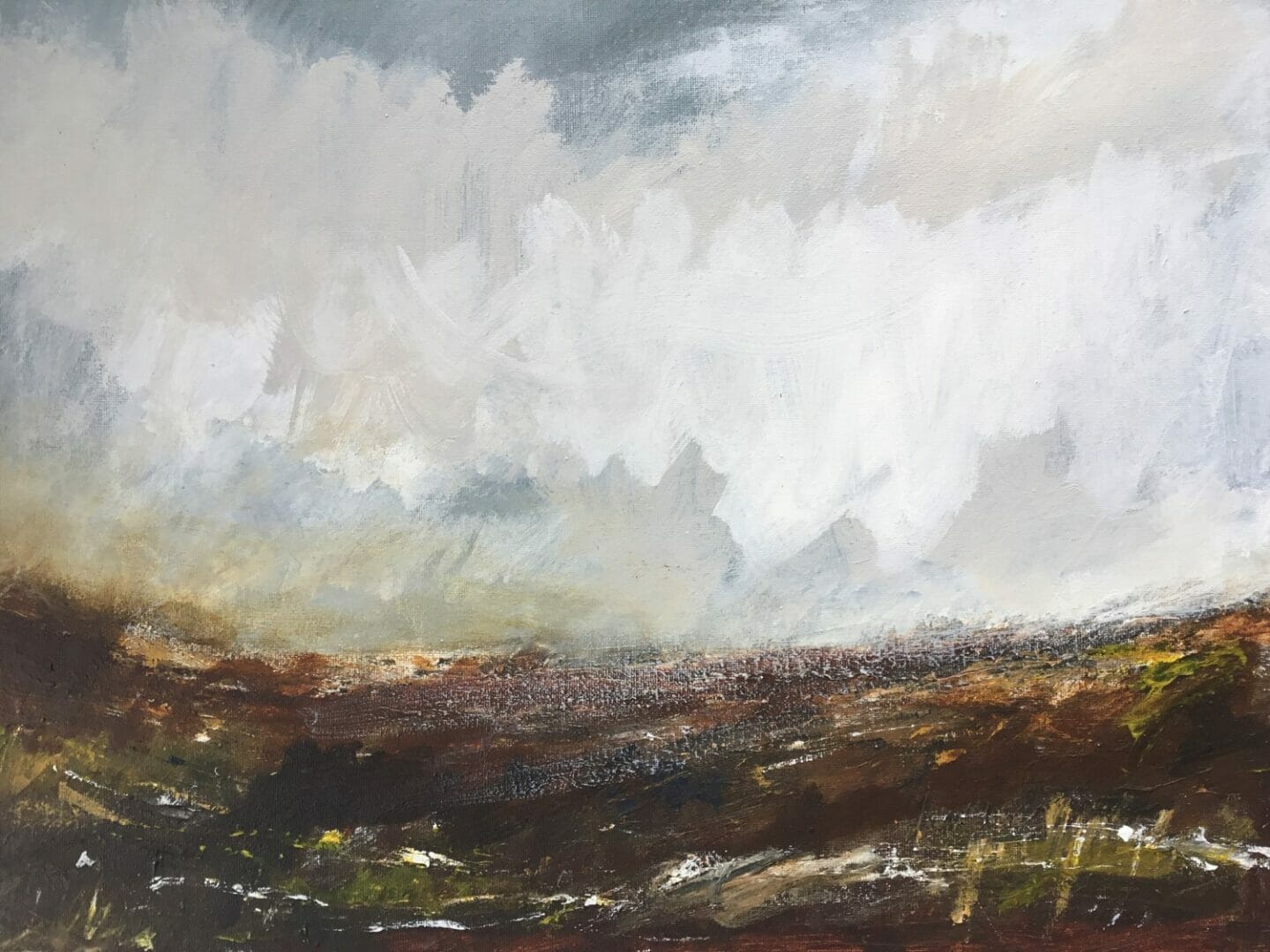 When I am in my studio, I use my sketchbooks to develop the drawings into paintings.
The notes and visual studies that I have made lead me to respond on a larger scale in the studio. I have my drawings to hand as I use expressive marks and brushstrokes to facilitate the beginnings of a more considered and longer process, but still trying to maintain the energy and sense of spontaneity of the original sketch.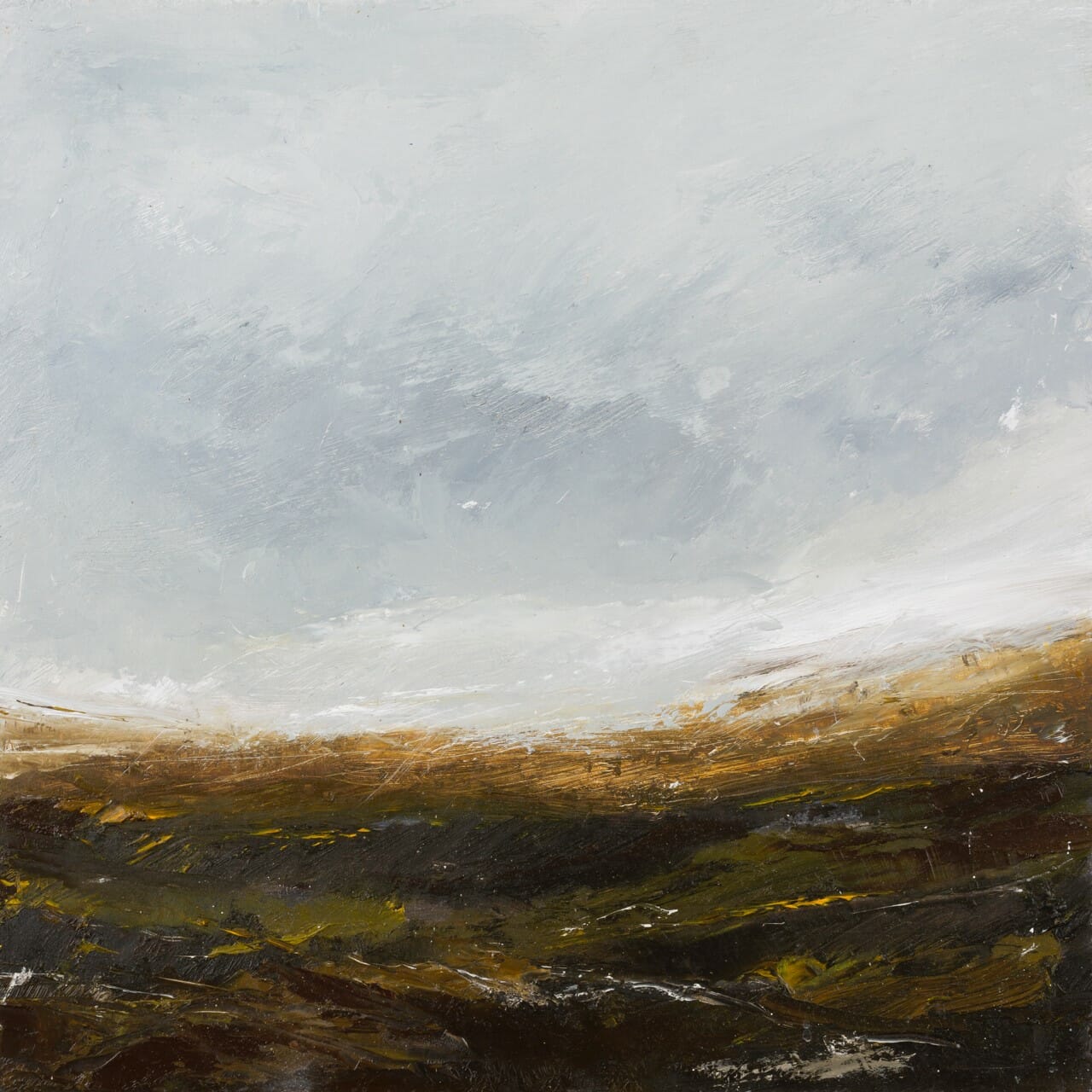 I studied at Goldsmith's College in the early 1990s and have been based in the South West for some years, currently living on the edge of Dartmoor. The coast of North Cornwall and the vast landscape of Dartmoor have become the main focus of my work.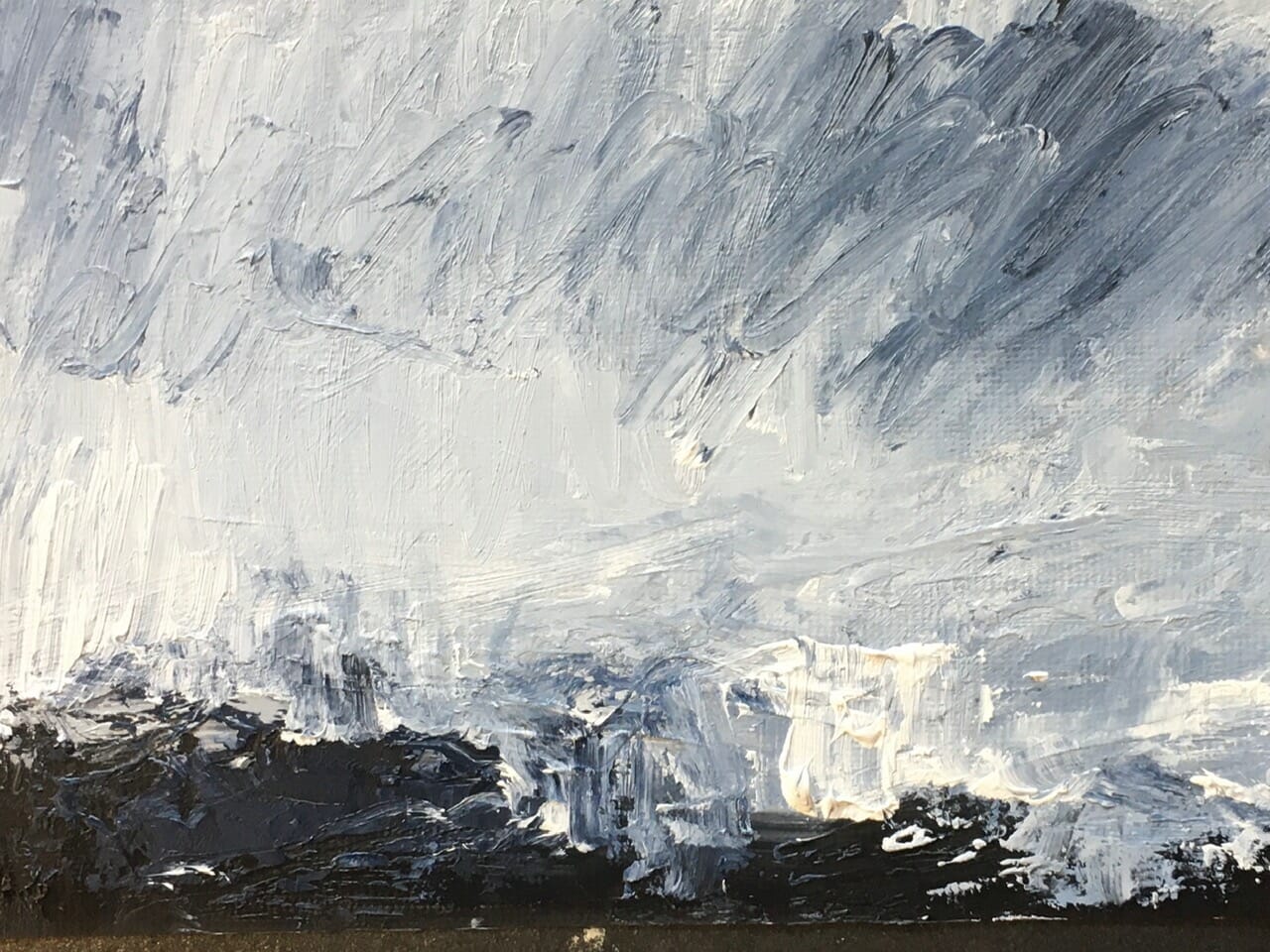 Recently, I have been recording my local walks with my dog in my sketchbook. Walking the local lanes and country roads I am constantly aware of the hedgerows and the life within them and the sense of others that have walked before me.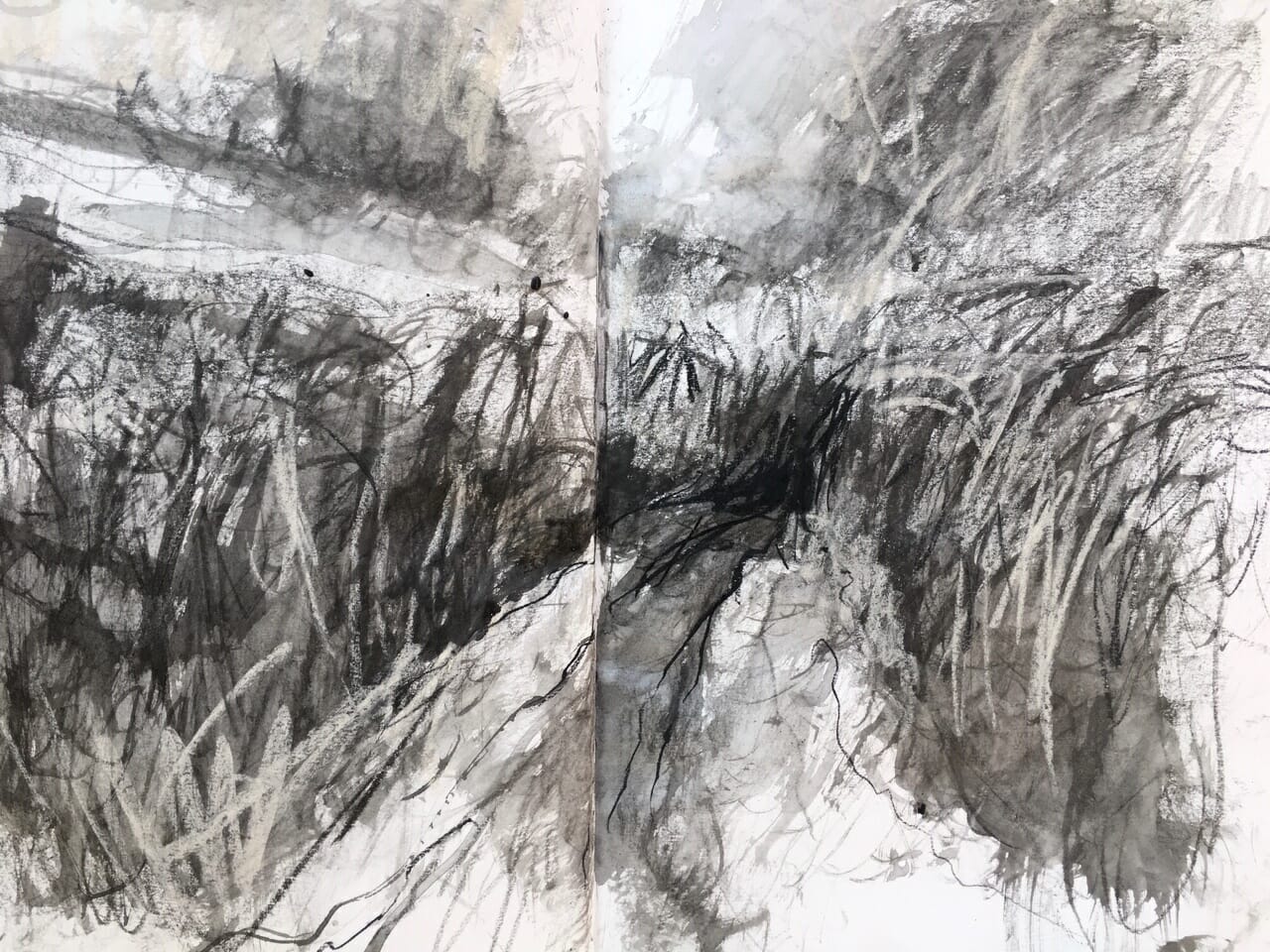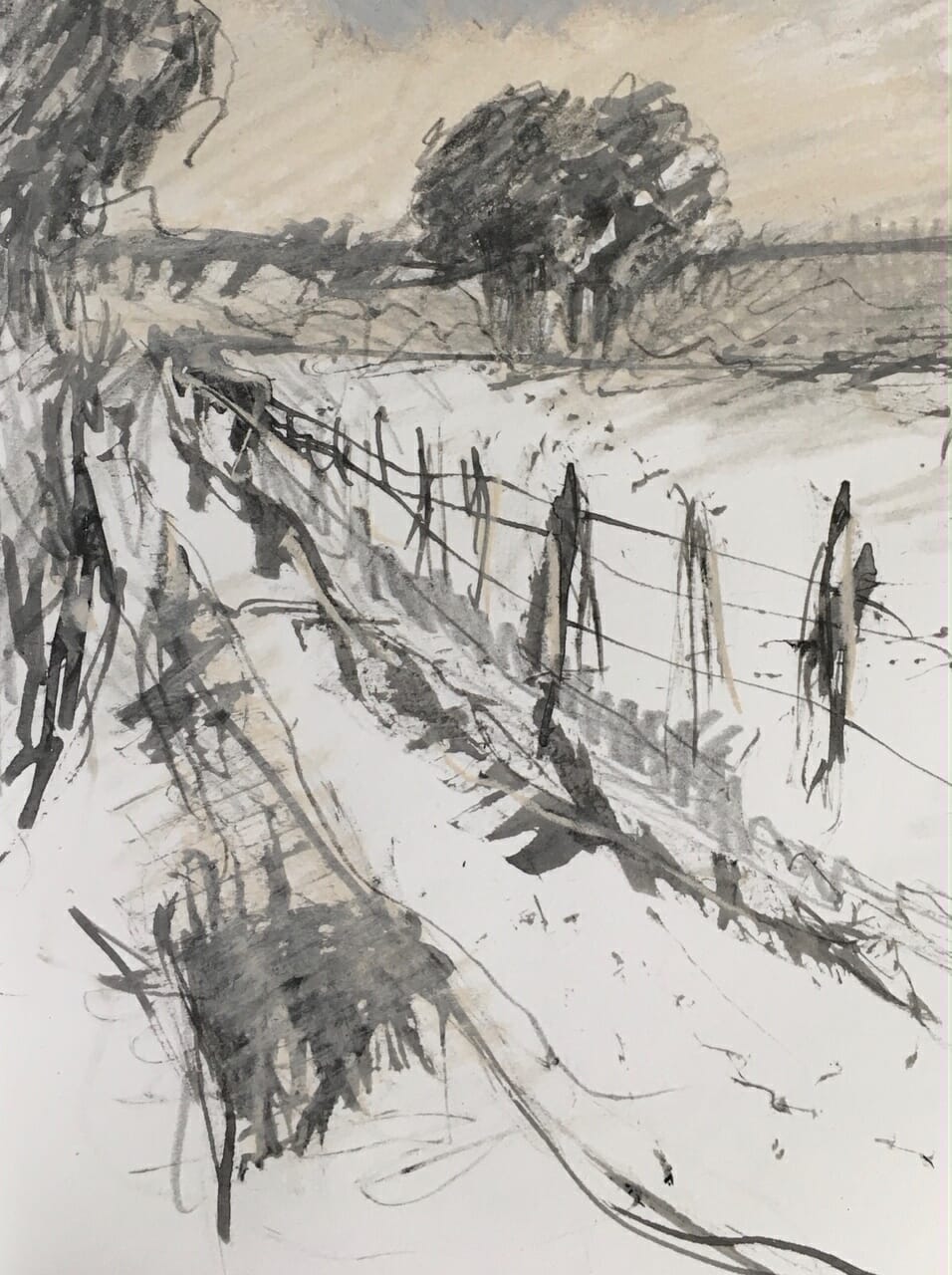 You can see more of my work on my website at www.mariafloydart.com.
You can also follow me on Twitter (@mvfloyd) and Instagram (@mariafloydart).