I've spent over 30 years travelling along the tops and down in the valleys, for the most part just me and a trusty border collie. I've always been drawn to wide open spaces and Dartmoor has an abundance of those.
For many years I fitted in commissions around my day job, which was mostly putting the life back into old and worn out buildings, out in the sticks far from the racket of everyday life; dogs always in attendance.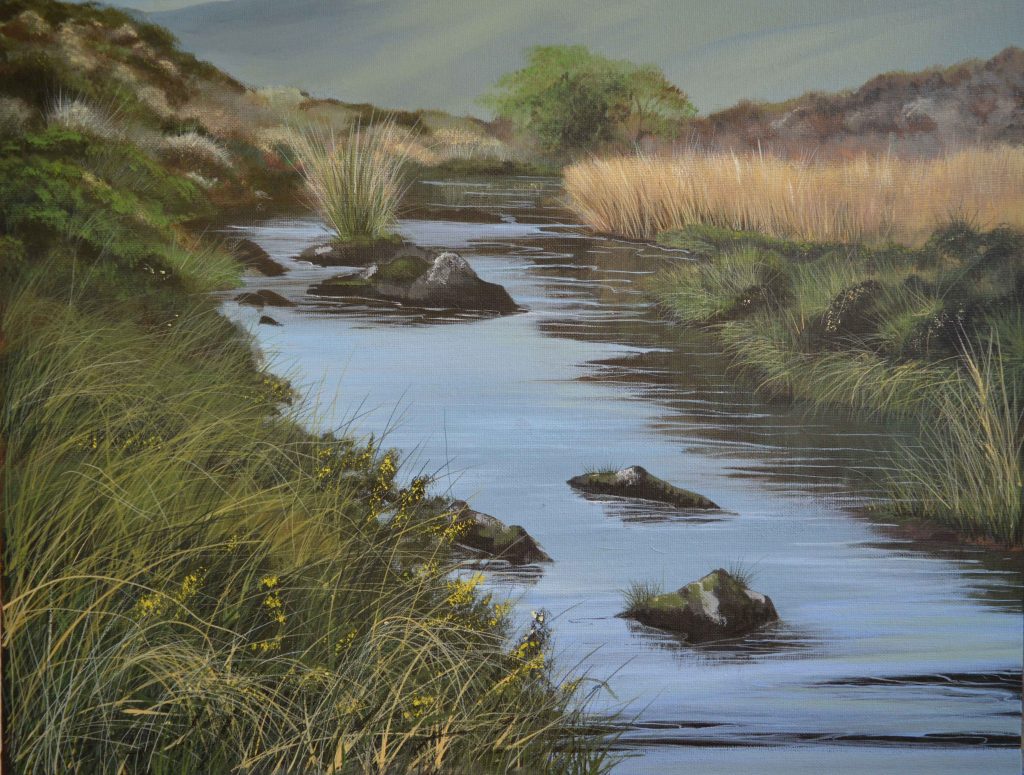 Three years ago for various reasons it was time to spend more time painting, I built myself a small but functional studio and I'm now on a quest to try and capture that Dartmoor atmosphere on canvas…tricky.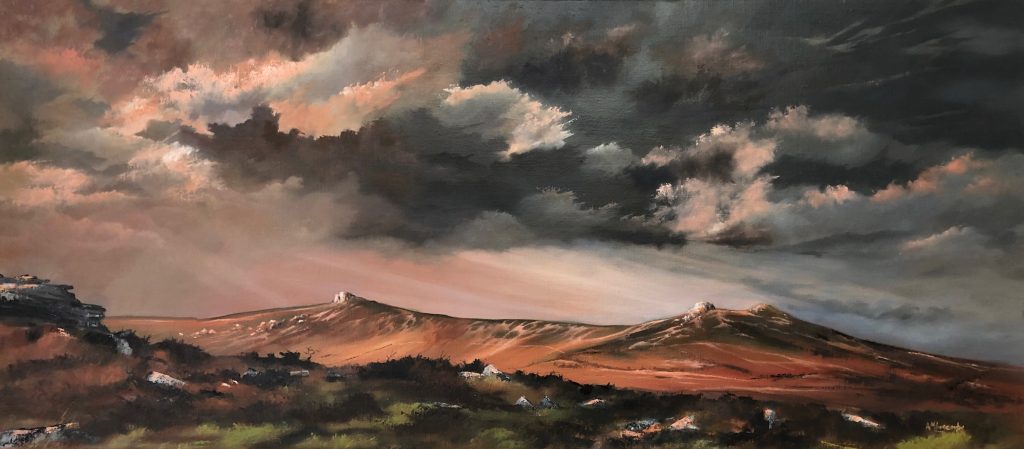 It's a fine balancing act between light and shade, tone and colour and even when all those come together it can often seem 'not quite there'.. There's a difference between a Dartmoor atmosphere and anywhere else, its undefinable; it cannot be held or manipulated, its a moment, a flash of light, a sweep of cloud, a glowering mist, there for a second gone the next, blink and you miss it…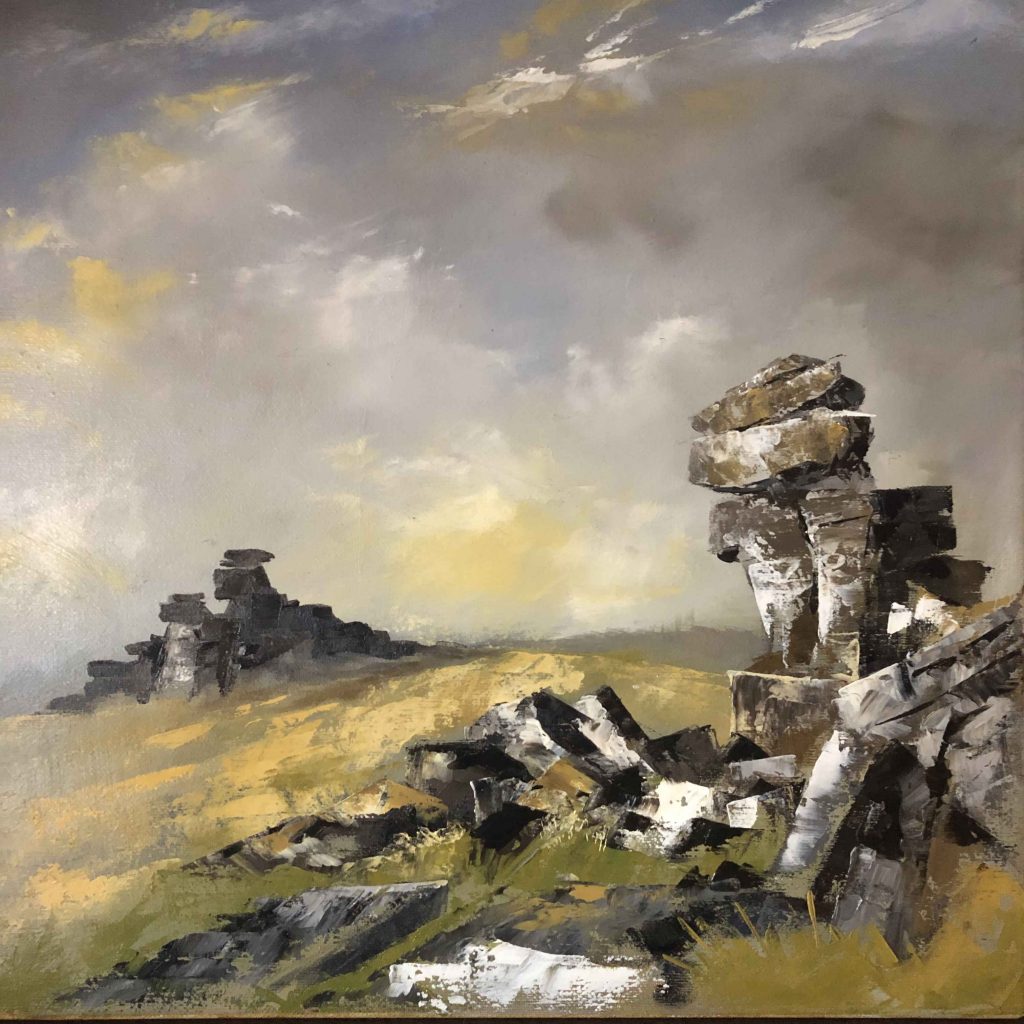 Sometimes I can catch it, sometimes not but the upside to that is that more research is always required, so, off to Dartmoor…
You can find more of my work on Instagram @andrew_luscombe_art or on my website: www.andrewmluscombe.com.