I moved to Devon in the 1980s to work at Ashburton school as Head of Art. The school had many connections with Dartmoor from walking with the Ten Tors group to taking groups sketching. The use of sketchbooks became part of my working practice.

Now I am retired I can spend more time sketching and painting outdoors. Each trip to Dartmoor is a new experience for me as it can change so rapidly from sun to storm. providing transient visual qualities that captivate but frustrate attempts to record them.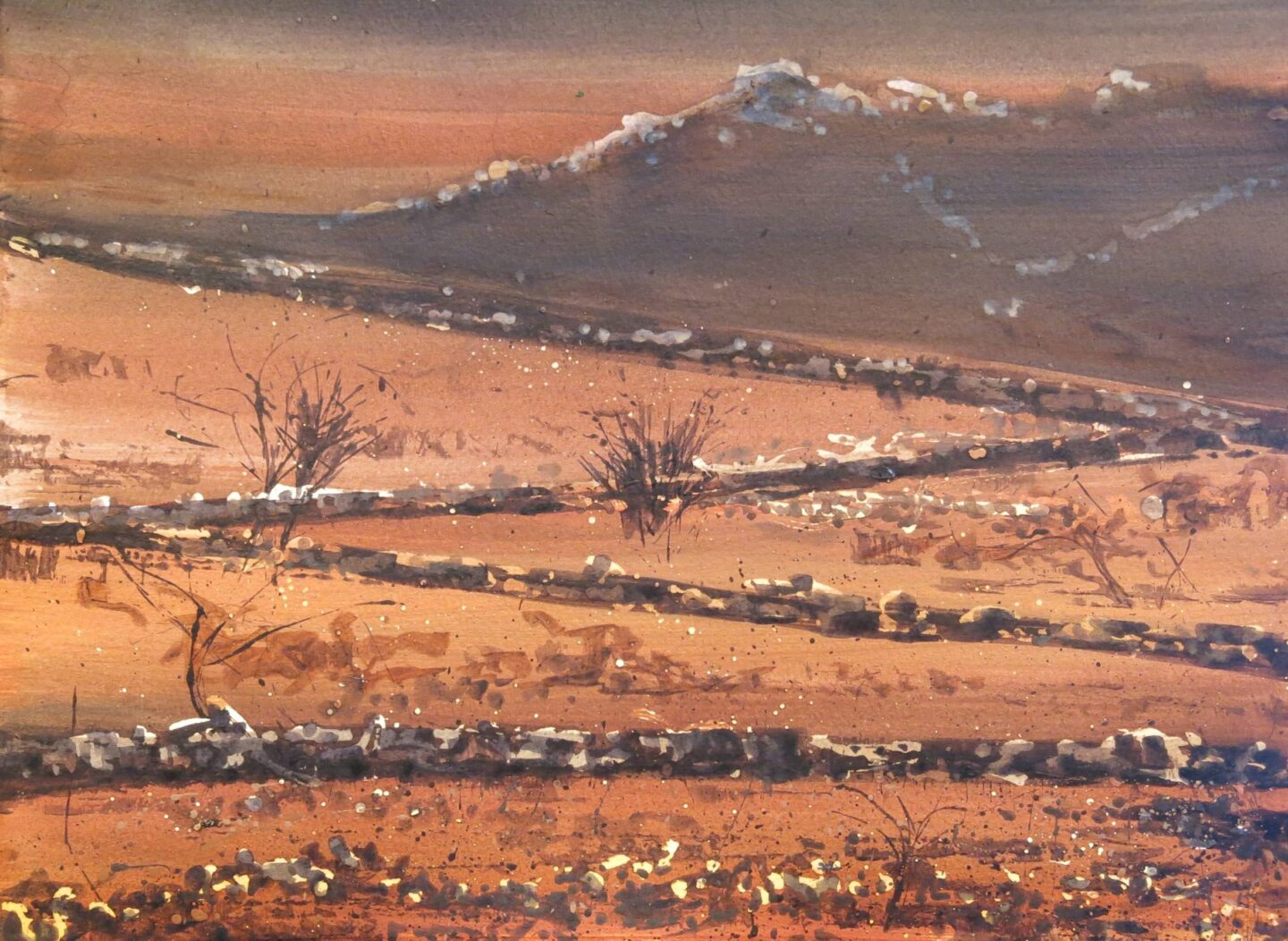 Two years ago I joined Granite Elements a group of artists coming together to work in Yarner Wood. This has enabled me to work with new ideas within a group that shares ideas and techniques in a variety of disciplines.
Working outside is important to me as I get my best ideas from things that happen around me. Landscape, rivers, architecture and the way we have marked the landscape are some of my concerns and these provide a focus for my work.
Back in the studio these paintings and sketches allow me to refine and develop ideas and create a final outcome. This may contain elements of abstraction but the inspiration comes from the environments in which I work.
You can find more of my work at https://www.coroflot.com/tonyhomer and you can also find me on Instagram as @anthonyjohnhomer.