For a collective that has, until recently, only existed in the online space to produce a printed zine may seem a retrograde step to some. It may seem like the faintest of analogue ripples in an overwhelming tide of online digital content, but we think it's an important step.
When Simon, Stephen and I first met to discuss the future direction of the Dartmoor Collective, we were very clear that a key part of our mission would be to take the work of the community out there into the real world, to produce something tangible that could be appreciated, even cherished, and which would have an enduring life beyond the confines of a four-inch LCD screen.
This was, in part at least, a reaction to the prevailing sense that the sheer volume and accessibility of online images leaves little space for them to be truly appreciated, and that even the most beautiful online photo has the potential to rapidly become digital landfill in our always-on, endlessly-scrolling culture.
After being introduced by Simon to the new wave of photography zines, we were immediately struck by the DIY, punk ethic and authenticity of the medium. We felt that it was absolutely right that we start to publish our own regular themed photozine focusing on the Dartmoor landscape, to showcase the wealth of talent in the visual arts which exists within our community.
We were not to know at that time just how important nurturing that sense of community would become, given the events of recent weeks.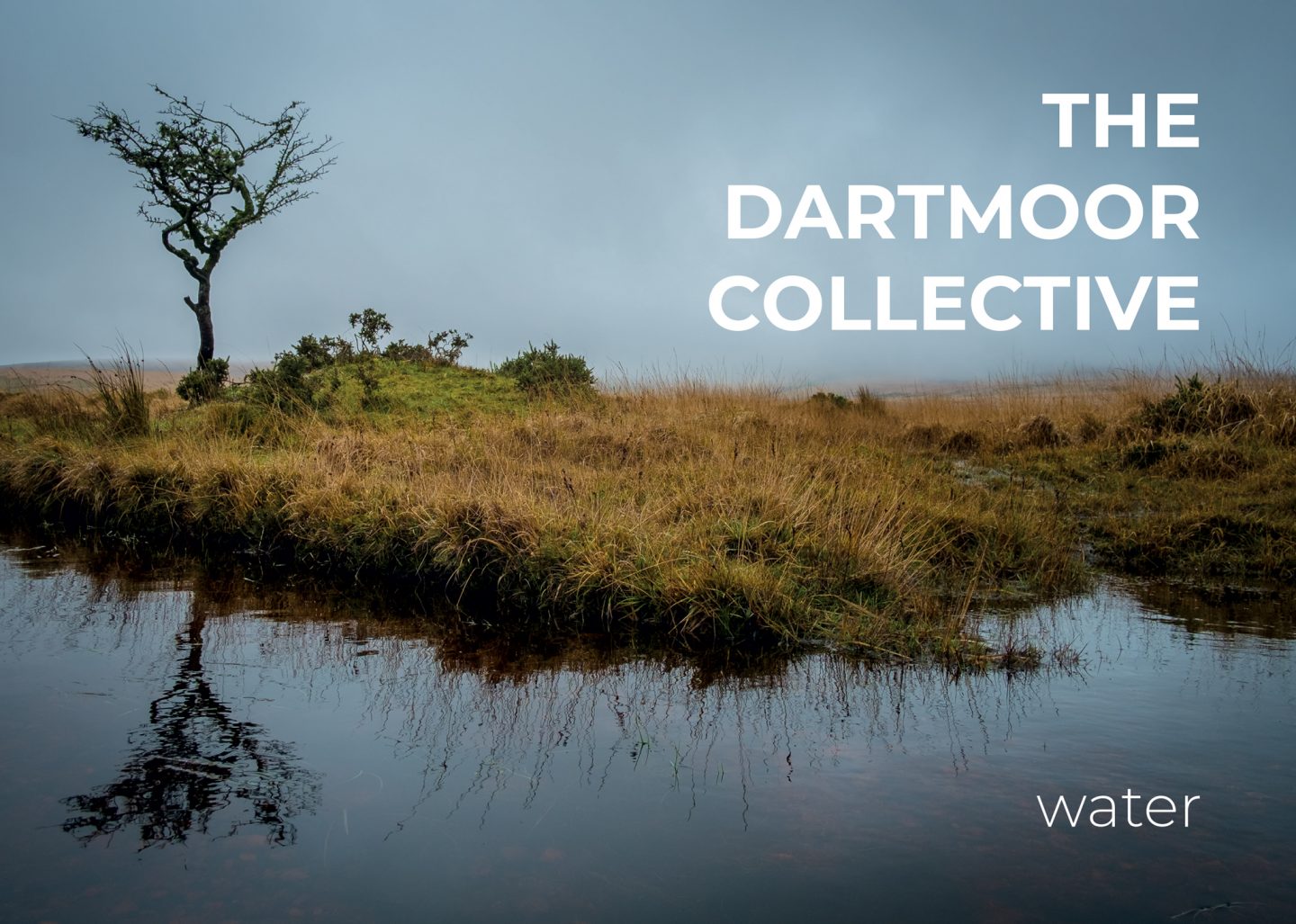 The theme of the first zine had to be 'Water': an absolutely defining element of Dartmoor that has shaped its landscape and history and which sustains its often fragile habitats. Our aim was to avoid some of the hackneyed imagery of Dartmoor, and produce something fresh, engaging, and even a little challenging. We believe our contributors have really stepped up to the mark in achieving this brief.
We are very proud of the end result – we think it's beautiful, and hope you do too.
Buy a copy of the Dartmoor Collective 'Water' photozine from our online shop.